Fifth Third Identity Alert
With automatic daily credit monitoring, tools to manage your credit scores, identity theft insurance, and more, Fifth Third Identity Alert helps keep your personal information safe and protects you from the major types of identity theft.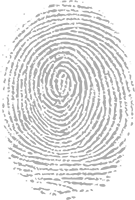 Benefits
Single-Bureau Daily Credit Monitoring*
Monitors your credit report daily through one of the major reporting agencies and automatically alerts you to account inquiries and new accounts opened in your name.1
Quarterly All-Clear Notifications when there are no changes to your credit file. 1
Monthly Triple Bureau Credit Report & CreditXpert® Credit ScoresTM**2,3
Get a full picture of your credit strength with credit reporting2 and CreditXpert scoring3 from all three major credit reporting agencies: Experian®, Equifax® and TransUnion®.
Credit / Debit Card Monitoring**
Monitors underground chat rooms, websites, and blogs for any sign of your registered credit and debit cards.4
Social Security Monitoring**
Continuous real-time, web-crawling technology monitors illicit web portals, where compromised Social Security numbers are bought and sold by thieves, and alerts you if anything is detected.4
Annual Access to a public records report
Provides an overview of your public records; one per membership year. Obtaining, consolidating and formatting data from thousands of sources, including criminal records, bankruptcies, liens and judgments, this enables you to be aware of personal information that is available in the public domain and can help detect mistaken identity or event potential identity theft.
Text Alerts
You have the ability to configure your alert preferences, including e-mail and text**9
$25,000 Identity Theft Insurance and Fraud Assistance
The cost of recovering from identity theft can far exceed your actual monetary losses. Fifth Third Identity Alert includes up to $25,000 in loss recovery protection for covered expenses5 (provided by American International Group, Inc.) as well as access to personalized support in dealing with identity fraud.
Financial Calculator Suite
Online calculators that help you learn the best ways to pay down your debt and manage your finances.
Two easy ways to get started
With a Preferred or Private Bank checking account18 you'll receive a discount of $9.95 for a net cost of $0/month.
With any other Fifth Third checking account10 you'll receive a discount of $3.95 for a net cost of $6/month.
Otherwise, the cost is $9.95/month.
Upon enrollment, your monthly fee will be automatically deducted from your checking account each month, unless you call 1-800-972-3030 to cancel your membership.
Visit your local Fifth Third financial center to take advantage of the Fifth Third Checking customer discount.
Demo
To learn more about the security our Fifth Third Identity Protection products offers its members.